Are you the one who spends her weekend scrolling obsessively through YouTube looking for beauty tips and skin care? You envy the sight of models posting pictures on Instagram using the hashtag #nomakeuplook. Ladies, don't get me wrong! Your skin type is genetically predetermined and every skin is unique with a different set of concerns and goals.
So the bottom line is you have to find a routine that works best for the health and beauty of your God-given complexion.
We tapped up with top certified dermatologists of the town to create an ultimate and uncomplicated skincare guide suitable for every skin type. Call it a ritual! Because this is surely going to leave a sun-kissed glow on your skin.
Caring for your skin is knowing your skin!


The first step to feeling beautiful is knowing your skin type. Generally, there are 5 basic types – normal, dry, oily, combination and sensitive. Each of these requires specific care and unique methodology to glow. So, know it to glow it!
 Try to decode the language of your skin.


Many of us are tired of using branded creams in the market and have still not gone closer to understanding what our skin is crying out for. It's important to regularly reflect upon your skin needs and identifying changes to update skincare routine with necessary steps for healthy and comfortable skin.
 Give it time


Don't rush. You cannot achieve beautiful looking skin overnight. Your skin needs time and consistency in your daily regimen for its nourishment to look at its best.  Take time from your busy schedules to shower love for your skin to get the reward of radiant and gorgeous skin.                       
                                            Your Daily Skincare Routine
3 steps for every one

In order to let your skin function at its best, allow these 3 steps in your daily regime that can work for you at any point of life.
Cleansing
Toning
Moisturizing

1. Cleansing
That may sound to be a very simple or basic thing. But we all know how little is needed to transform clogged pores into imperfections. Face washing allows cleansing all the dirt as well as the sweat and sebum secreted by our skin reducing the appearance of skin imperfections to grow. For these reasons, facial skin should be cleaned at least twice daily.

2. Your Facial Cleanser

It's important to use a cleanser that is intended for your face without stripping natural moisture from it. HereÔÇÖs what to look for!
3. Toning


Use toner right after cleansing to redress the skin and rev it up with an extra shot of nutrient. Toner contains specific ingredients that soothe the skin and readies it for skin care treatment.
Always choose a toner that is pH- balanced with some of the following hero ingredients: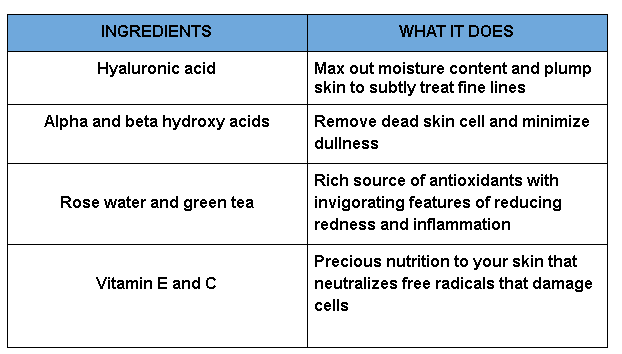 4. Moisturization
This one is the biggest beauty tip that your mom would offer you. Indeed it is! Applying moisturizer religiously all year round can prevent your skin from drying out and reap you with hydrated and soften skin.
5. How to pick a moisturizer?

Everyone can benefit from moisturizing their skin every day. However, ItÔÇÖs about choosing the right one and applying it the right way. Consider this your cheat-sheet!
6. Powerful skin allies- Serums
With Serums, your skincare spectrum tends to be high on the price end. But all for a pretty good reason! Serums are filled with concentrated active ingredients that penetrate deeply into the skin to address almost all skin concerns, from dark spots to wrinkles. So, whenever you go to buy serums, lookup for the following ingredients.
7. Sunscreen Protection

ItÔÇÖs unanimously the best thing you can do for better skin in the future just like moisturization. Sunscreen is the only defense against darkening, pigmentation, and changes in the appearance of pores over time. To make it simple for you, remember to use a moisturizer with sunscreen built in of broad SPF spectrum of 30.
illaaj Tip: Apply sunscreen 30 minutes before sun exposure, and reapply at least every four hours.
8. Sunscreen Formula
There's always a debate over using a physical and chemical sunscreen available in the market, each with its own pros and cons. Choosing a combination of both would be more effective protection from hazardous UVA and UVB rays.
9. Night  Bright
Your skin absorbs active ingredients better at night than it does during the day, which makes night creams an amazing source of replenishing and repairing the skin cells that you might have picked during the day.

10. How to choose a night cream?

Ensure it is fragrance-free and not too thick which can block your pores and not allow your skin to breathe.
11. Sequence Matters
According to dermatologists, applying skincare products in the proper order is incredibly important to ensure your skin receives full benefits of each product.
An easy rule of thumb is to apply your products with the thinnest consistency to thickest, or from liquid to oil.Check out in detail here!

12.  Makeup Users
The one thing makeup lovers should remember is to take it off before going to bed. Because your skin renews while you sleep and when you leave makeup on,  you're preventing that from happening. Use a makeup remover and then moisturize your face to ensure your skin breathe right and stays plump and flawless.


13. Healthy Diet. Healthy Skin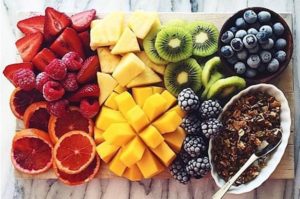 When it comes to healthy skin, diet does affect your skin. Fill in your plate with fresh vegetables, fruits, whole grains, and other nutrient rich foods. Avoid certain foods commonly eaten by adolescents in our culture that can badly affect your skin. These foods include soft drinks, sugary snacks and all types of junk food.
14. Live Well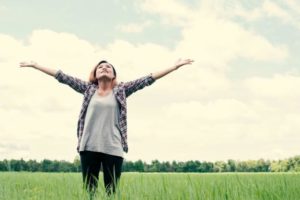 Too much secretion of stress hormones can weaken your skin, bring on acne and even accelerate wrinkling. So exercise regularly, get rest, meditate and find ways to feel positive and happy.
Hope you will follow this amazing skincare guide to arm yourself with best skincare choices for your skin.
Look after your skinÔÇöit needs the care more than you know!
Reach out to us in the comments section if you have any questions