Clutching a rim of prescriptions and medical reports, 28-year-old Shayista (name changed) is calmly waiting for her turn with infertility specialist at Rotunda Hygeia Srinagar.
"This is my second visit," she says. Her eyes lit up when she saw smiling the faces of women coming out of the doctor's chamber.
After a few minutes of pin drop silence, she opens up a bit.
"From past five years, I keep changing doctors and medicines but nothing helped. People started asking wired questions. I didn't want to be defined by the fact that I couldn't have babies." Says Shayista
Shayista is not alone to face problem of infertility. In Kashmir, about thousands like her are forced to go for assisted reproduction. Yet the advice they may hear is often not only unhelpful, it sometimes just plain wrong.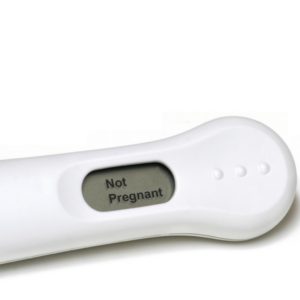 To set the record straight, we've asked several gynecological experts to bust these myths about infertility. Scroll down to know more…
Myth 1:  All you need to do is just relax
Though it is true, relaxing could help to coop with infertility caused by chronic stress but it is not always a physiological issue. It is actually a medical condition.  Not always a refreshing vacation  can fix Your physical and reproductive health.
Myth 2: Fertility is only woman's issue
Men find hard to grapple with infertility due to the social stigma attached to it. Despite women being the general target of pregnancy topics, man can too have low sperm count leading to infertility. In fact, each sex has their own set of symptoms that may suggest infertility.
Myth 3: Age only affects women's fertility, not men's
Women experience a significant decline in fertility, sometimes as much as 50 per cent, between the ages of 32 and 37, according to Dr Ruheel Nissa, a gynecologist at Kashmir's first IVF canter Rotunda Hygeia . However, women aren't the only ones affected by age.
"Like female infertility, male infertility rates increase with age," says Dr Ruheel Nissa"  After the age of 40, a man is likely to start experiencing decreases in semen volume and motility."
Myth 4: Not to worry about infertility, if you already have a child
Data shows that approximately 30 per cent of infertility happens after the first child. This means even if a couple already has a child or children, they can experience difficulty in getting pregnant later.
"My husband and I easily had our first child, with no problems at all," says Nowsheen, who had her first daughter at age 27. "We had no idea of having infertility but from one year I am on medication."
Myth 5: Your health doesn't impact fertility
In reality, one of the largest factors of fertility for men and women comes down to health.
"If we try to live a healthy lifestyle, it will really help address infertility issues," Says Dr.Masrat "You have to know your body, listen to your body, and try to live healthy before you even start thinking about having a baby."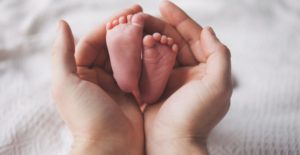 Things to keep In mind :
maintain a healthy weight
take multivitamins
refrain from drugs and high alcohol use
cut back on smoking